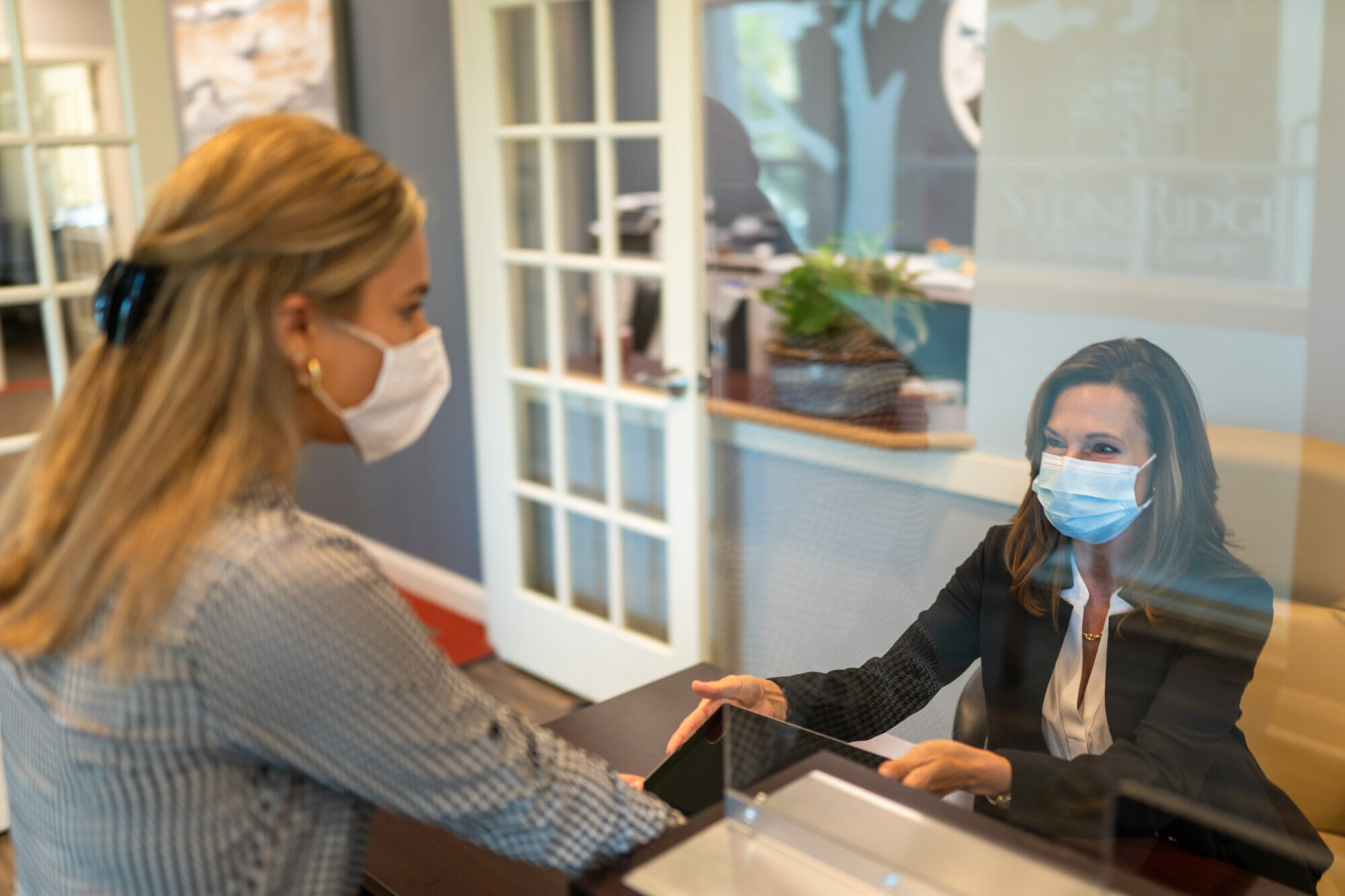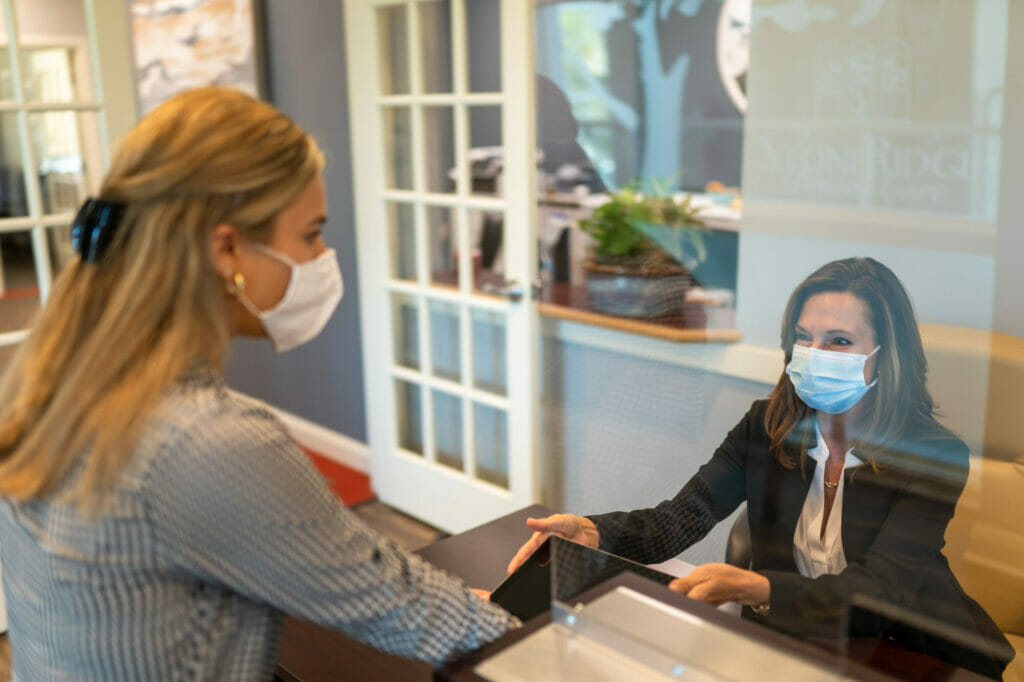 At Stoneridge Dental Care, we focus on providing you with the highest quality dentistry needs in a comfortable, caring environment. We are compassionate professionals that strive for excellence and continuous improvement in our practice. Our staff provides our patients and ourselves with a dental office environment that is clean, sterile, comfortable, and above all, safe. As we prepare to re-open, we would like to assure our patients that we place your health and our staff's health at the top of our priorities.
Our Guiding Principals
Your health is very important to us, and it is why we strive to provide the best quality dental care for our patients. Our staff:
Takes time to listen to your concerns so we can create an individualized treatment plan that fits your needs and desires.
Diagnoses the best care plan for each patient.
Fully informs our patients regarding treatment and costs.
Stays up to date on options and practices available in general, cosmetic, implant, and reconstructive dentistry.
Maintain a high quality, modern facility with well-maintained equipment.
Use only high quality, sterile, materials, and will not put our patients or staff at risk.
Are committed to providing continuous, compassionate, courteous service to all of our patients.
Types of sterilization in dentistry used in our offices
We follow all sanitation guidelines issued by the American Dental Association and dental infection control recommendations provided by the Centers for Disease Control so that we may effectively prevent infection and disease.
All dental technicians and dentists wear surgical grade or higher masks and gloves. We wash our hands and put on a new pair of gloves after working with every patient to provide infection control in the dental office.
Each dental technician conducts dental office sterilization by disinfecting dental chairs, all environmental surfaces, cleaning dental instruments, and machinery in the room with EPA approved disinfectant chemicals.
After use on each patient, an FDA approved dental autoclave sterilizer is used for sterilization of dental instruments. The dental autoclave machine is a dental steam sterilizer that kills bacteria and viruses by steam, heat, and pressure.
All disposable items such as needles and syringes, cups, brushes, polishing discs or points, trays, etc. are rinsed and placed in a containment vessel that is properly sealed and labeled for waste transport.
Our commitment to sterilization in dental clinic
The safety and health of patients and staff is our highest priority. As healthcare providers, we work hard to ensure that our facility, equipment, and staff provide the best care possible in a sterile environment. Recommended safety precautions play a significant role in reducing the risk of acquiring respiratory infections. To prevent the spread of respiratory conditions to others, we ask our patients and guests to:
If you are ill, please call the dental office and reschedule your appointment for a later date.
Please wear a face mask upon entering the dental office.
As a precaution, please allow our dental staff to take your temperature and screen for medical risk.
For your safety, we only allow patients in the waiting room. All other guests should wait outside.
Patients are being scheduled on a staggered basis to limit the number of people in the dental office at one time.
We ask your understanding in helping to keep our dental practice sanitary and safe for both patients and staff and apologize for any inconvenience this may cause you.
Stoneridge Dental Care prides itself on being a leading dental service provider. We will be happy to answer any questions you may have regarding our practice, our services, and our safety and infection control procedures. Call today to schedule an appointment.