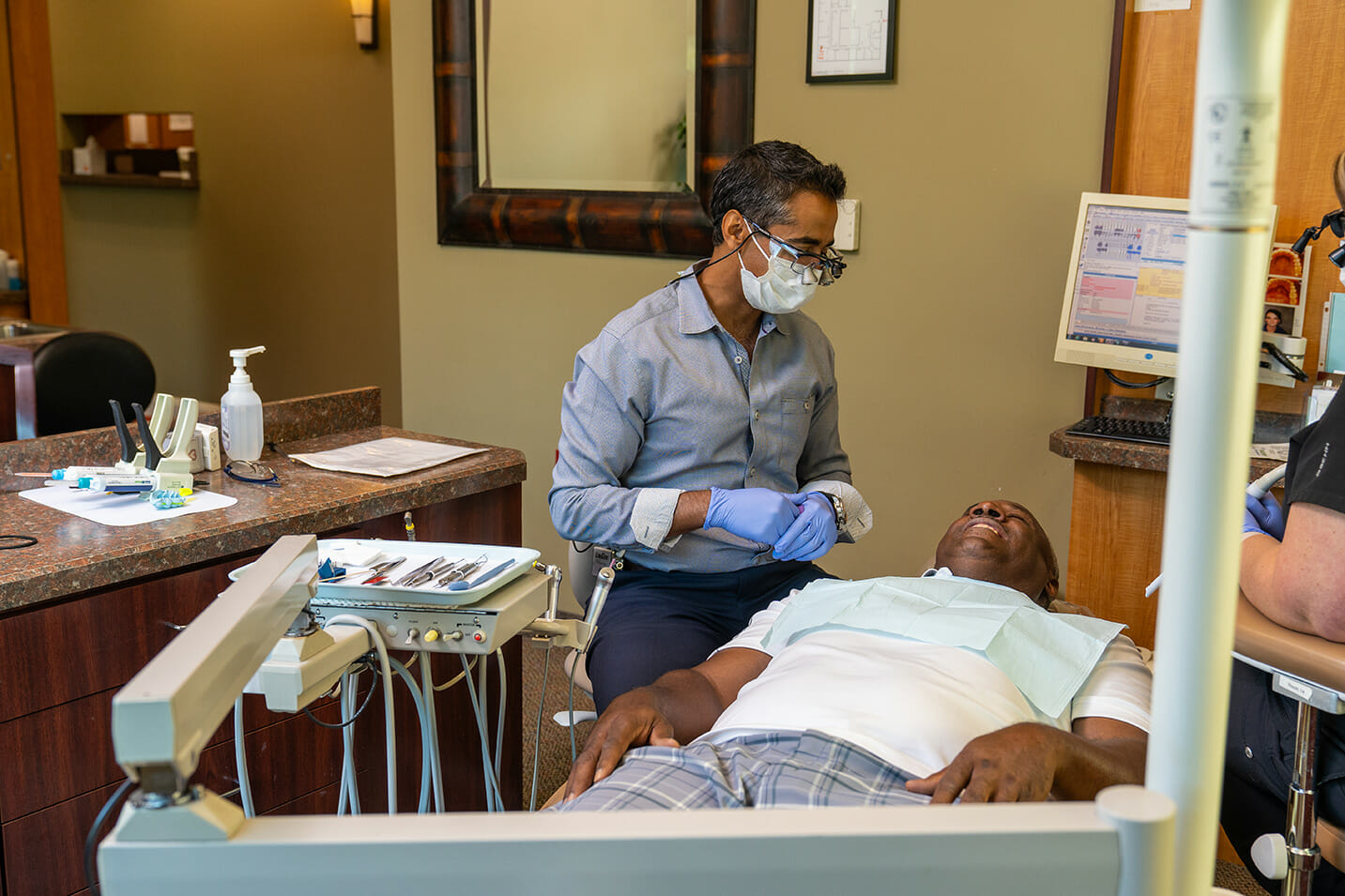 At StoneRidge Dental Care, we do our best to help our patients achieve attractive and long-lasting smiles with our comprehensive restorative and cosmetic dentistry services.
Our Porcelain Restoration Services
We offer a variety of dental restorations and cosmetic dentistry treatments in porcelain. These porcelain restoration services include:
Why Choose a Porcelain Restoration?
Natural Appeal
Of all the materials used in modern dentistry, porcelain offers the most natural look in restorations. Its pearly white appearance achieves the same translucent effect as natural tooth enamel, creating dental restorations that blend seamlessly with the rest of a patient's teeth.
While amalgam fillings have a dark, silver look in the mouth and ceramic bonded to metal has more of a gray cast, porcelain creates a completely natural look for a practically invisible dental restoration.
Strength and Durability
Each day, our teeth withstand an incredible amount of pressure, wear, and tear just from the force of our bites when we chew.
When you think of porcelain, you might not immediately associate it with strength. The material, however, is surprisingly strong and durable, offering a similar level of strength and durability as natural tooth enamel.
Under regular conditions with normal wear and tear, porcelain restorations can last patients for more than 15 years, while comparable restorations in amalgam typically only last about 10 to 12 years. As a result, choosing porcelain can save you both time and money in the long run.
Versatility
Porcelain is an incredibly versatile material for use in dentistry. It can be customized in a range of shades to capture a hue of white that will blend seamlessly with your natural teeth.
Additionally, porcelain offers a variety of restorative and cosmetic applications in dentistry. As a result, it can be used to improve the appearance and the function of your smile.
Porcelain Restorations With Our Dentists in Gahanna
Whether you need a dental bridge, veneers, a dental crown, filling, or tooth replacement, porcelain might be the right choice for you.
To learn more about restorative dentistry using porcelain restorations instead of metal amalgam, composite resin, or ceramic fused to metal, we invite you to schedule a consultation with Dr. Conkey, Dr. Moberger, or Dr. Patel at StoneRidge Dental Care today.