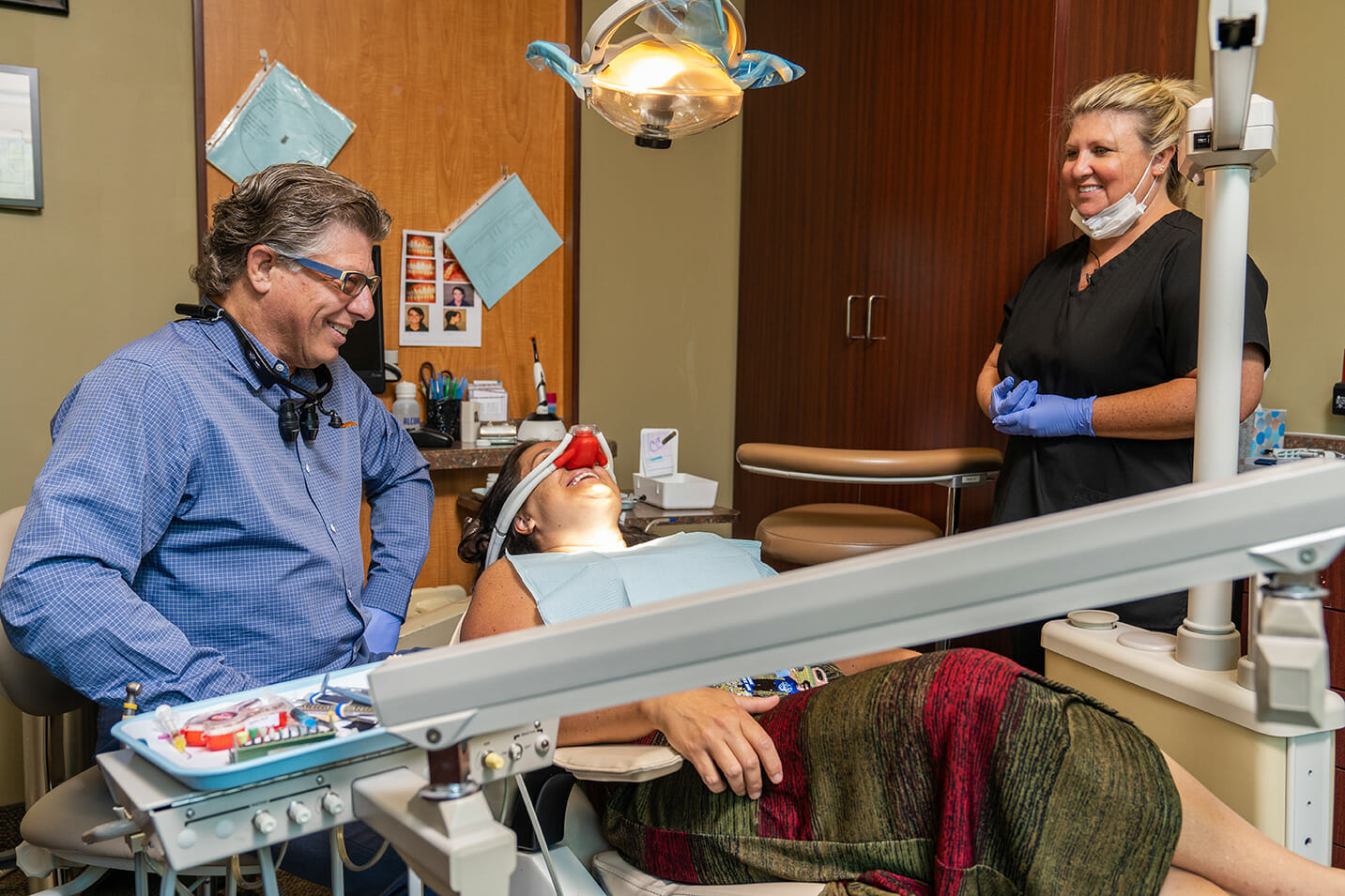 Sedation Dentistry is an excellent option for those patients that may have fears or anxiety about visiting the dentist. Has the fear of dentistry kept you from even getting your teeth cleaned? Are you embarrassed by your smile? Are you afraid of being ridiculed for not keeping up with your dental care? You are not alone. As much as 50% of the American public rarely sees a dentist for regular care, and many only see the dentist when "something hurts".
Reasons to Consider Sedation Dentistry
Offering many benefits for both the patient and the dentist, the use of sedation dentistry may be the only way some patients may be able to get the dental care they need. Patients can benefit in several ways:
Patient relaxation
Increased comfort
Movement control
Patient co-operation
Control of gag reflex
Little or no memory of treatment
Time saving – Fewer appointments needed
There is help for you and for anyone who suffers from this debilitating fear. We call it "dentistry with a little pill" and it allows you to have your exam and treatment comfortably. You will have little to no memory of your experience and best of all; you will have a beautiful smile, healthy teeth and gums and a renewed confidence in your personal interactions. Ask our staff for the "little pill" when you call for an appointment. They will be certain to explain everything and get you started!
Our Sedation Options
Halcion Oral Sedation: We want to provide our patients with the treatment they need in a comfortable atmosphere. Our Halcion oral sedation option allows patients to be completely at ease. Our patients actually look forward to coming to the dentist! Our team will provide you with a prescription and instructions for when to take the medication before your scheduled appointment. Once the effects have begun, patients should enter a deep state of relaxation; some may not even remember their procedure once it's finished. When using oral conscious sedation, patients will need to arrange for a friend or family member to accompany them to and from our office for their own safety.
Nitrous Oxide: Nitrous oxide is very safe sedative that our team can administer through a nasal mask throughout your appointment. After a few minutes of breathing it in, patients should start to feel calmer, allowing our team to proceed with treatment. The biggest benefit of this sedation option is that the effects of nitrous oxide wear off just as quickly as they begin. This eliminates the need for an escort and allows patients of all ages to return to school/work right away.