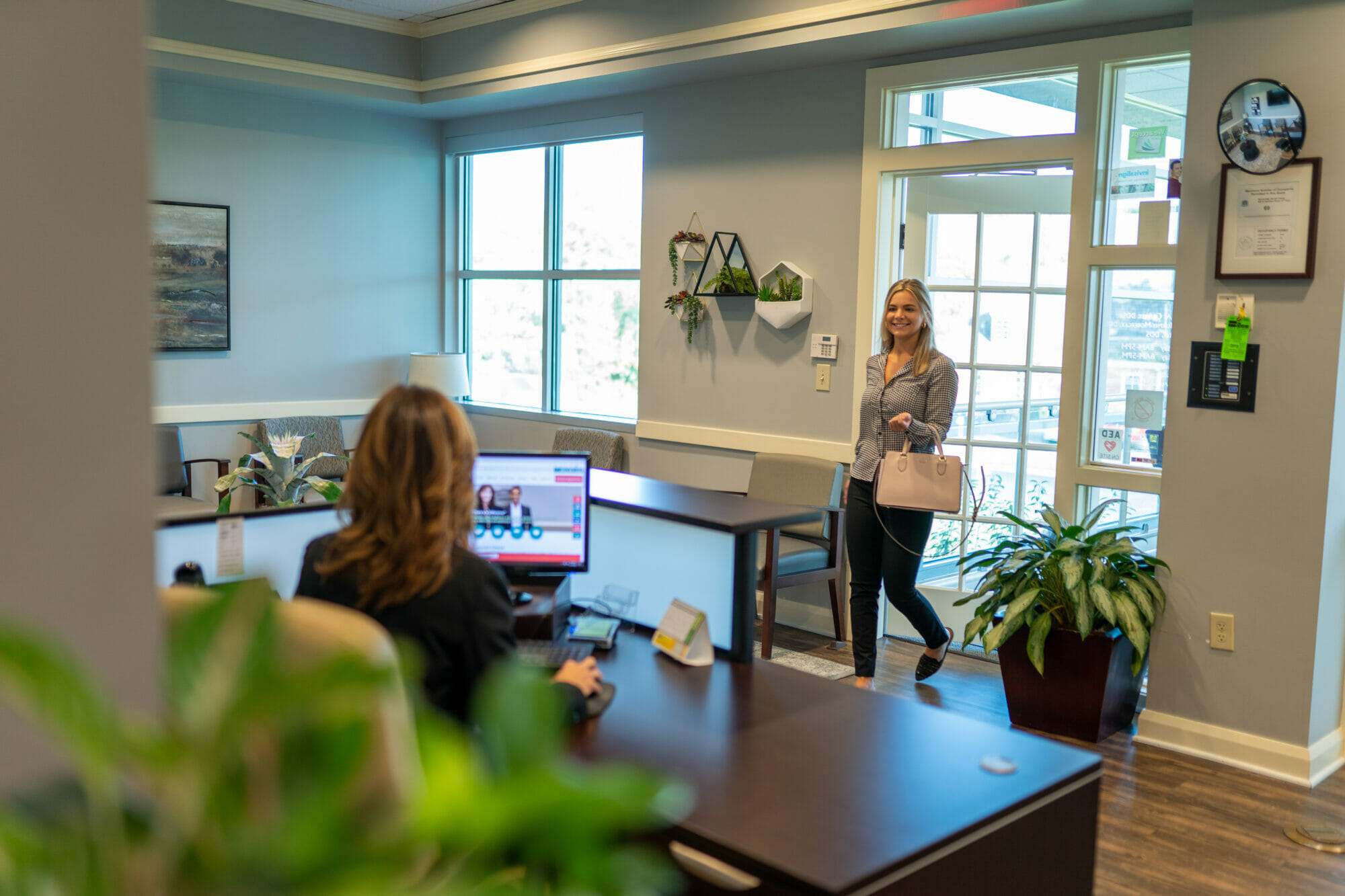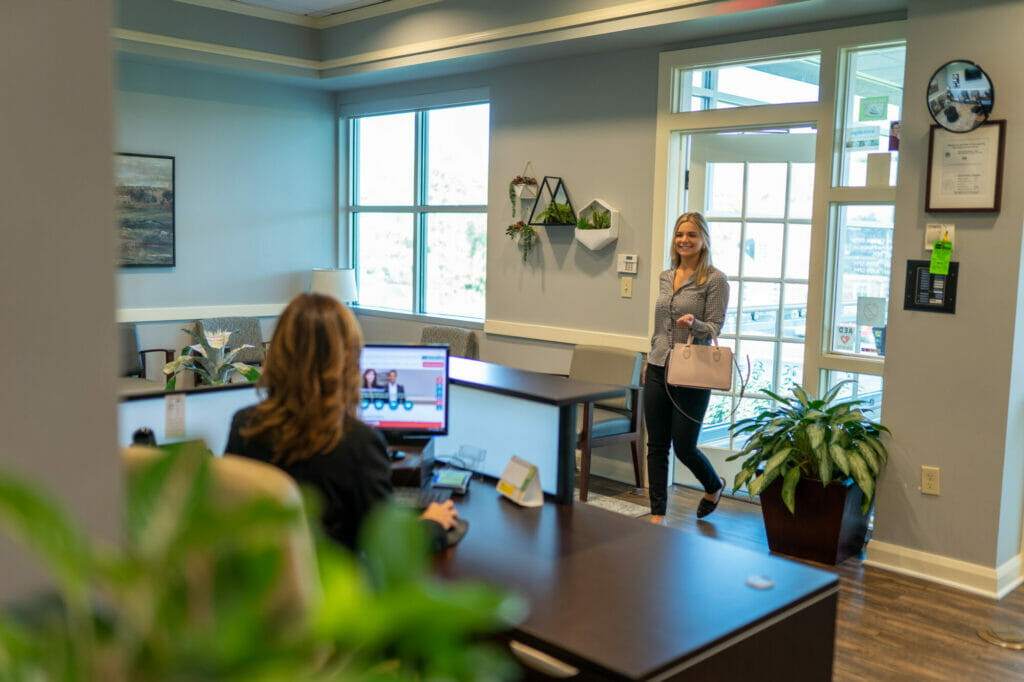 Welcome to StoneRidge Dental Care! When you schedule your first appointment with us, you can look forward to receiving the best possible dental care customized to meet your personal health needs in the comfort of a relaxing and clean office environment.
We understand that establishing care with a new dental practice and meeting a new dentist can sometimes be intimidating, but rest easy knowing that our caring, friendly team is excited to help you achieve all your smile goals and that we will be with you every step of the way.
Preparing for Your First Appointment
To make the most of your first visit at StoneRidge Dental Care, it is important that you are well prepared for your appointment.
We ask that you arrive a few minutes early to complete the new patient intake process. At this time, our front desk representative will gather all the information we need to provide you with our highest standard of dental care.
Please bring a copy of your dental insurance card, identification, and be prepared to answer questions about your dental and medical history. If you have dental health records at another dental practice, we ask that you request to have your records sent to our office.
If it is more convenient, we welcome you to download our new patient forms from our website to fill them out at home before you arrive at our office for your first appointment.
What To Expect During Your First Appointment
Your first dental appointment provides our dentists with an opportunity to get to know you, your dental health, medical history, health concerns, and smile goals. Each patient's first appointment begins with a consultation followed by a thorough dental cleaning, a professional dental examination, and an oral cancer screening.
During your first appointment, we make sure you have plenty of time to talk with Dr. Conkey, Dr. Moberger, or Dr. Patel about any concerns you have, such as dental anxiety or existing oral health problems, and any specific or general goals you have for your dental care.
Getting to know you and what you hope to achieve during your time at our dental office helps us provide you with the best possible dental care customized to meet your unique dental health needs.
Additionally, we can talk with you about any financial concerns you might have about your dental care. We are always happy to answer your questions about treatment costs, payment options, financing through CareCredit, and insurance coverage.
We Look Forward To Seeing You!
The entire team at StoneRidge Dental Care is 100% committed to providing patient-first dental care that focuses on treating the whole patient. We strive to forge strong relationships with each of our patients, and we look forward to starting a lifelong wellness journey with you.
To schedule a new patient appointment with us or learn more about what to expect during your first appointment, we welcome you to contact our office today.