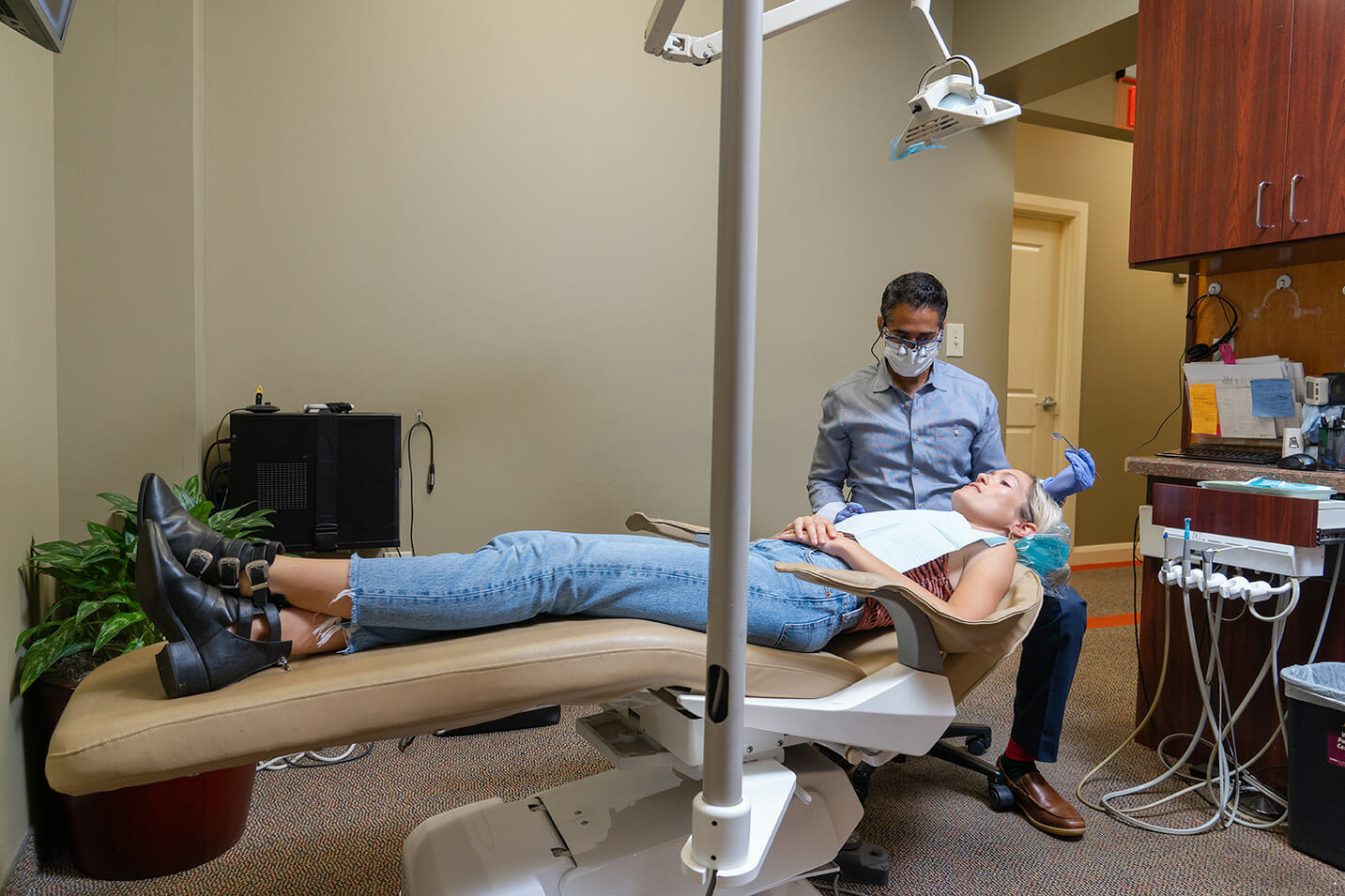 At StoneRidge Dental Care, our dentists emphasize the importance of preventive dentistry in maintaining the health of the teeth, gums, and body in addition to preventing serious oral health problems from occurring altogether.
Our dental care team likes to think of preventive dentistry treatments, like dental sealants, as investments in the future of your oral health.
What Are Dental Sealants?
Dental sealants are composed of a thin layer of composite resin designed to protect the chewing surfaces of the teeth from wear and tear and tooth decay.
How Do Dental Sealants Protect the Teeth?
The surfaces of our molars are covered with cracks, crevices, and grooves where food, bacteria, sugar, and acids become easily trapped. Due to their bumpy textures, the surfaces of these teeth can also be quite difficult to keep properly clean.
Dental sealants protect the surfaces of our molars in two ways: by acting as a shield against harmful acids and bacteria that cause tooth decay and by creating a smooth surface that's more easily cleaned and maintained.
With dental sealants, your molars' chewing surfaces are protected against tooth decay and even from some of the normal wear and tear from chewing.
Comprehensive Preventive Dentistry at StoneRidge Dental Care
We provide complete preventive dentistry services tailored to meet each of our patient's unique needs.
To learn more about dental sealants and how they protect your teeth or to schedule a preventive dentistry appointment at StoneRidge Dental Care, we welcome you to contact our office in Gahanna, Ohio today.