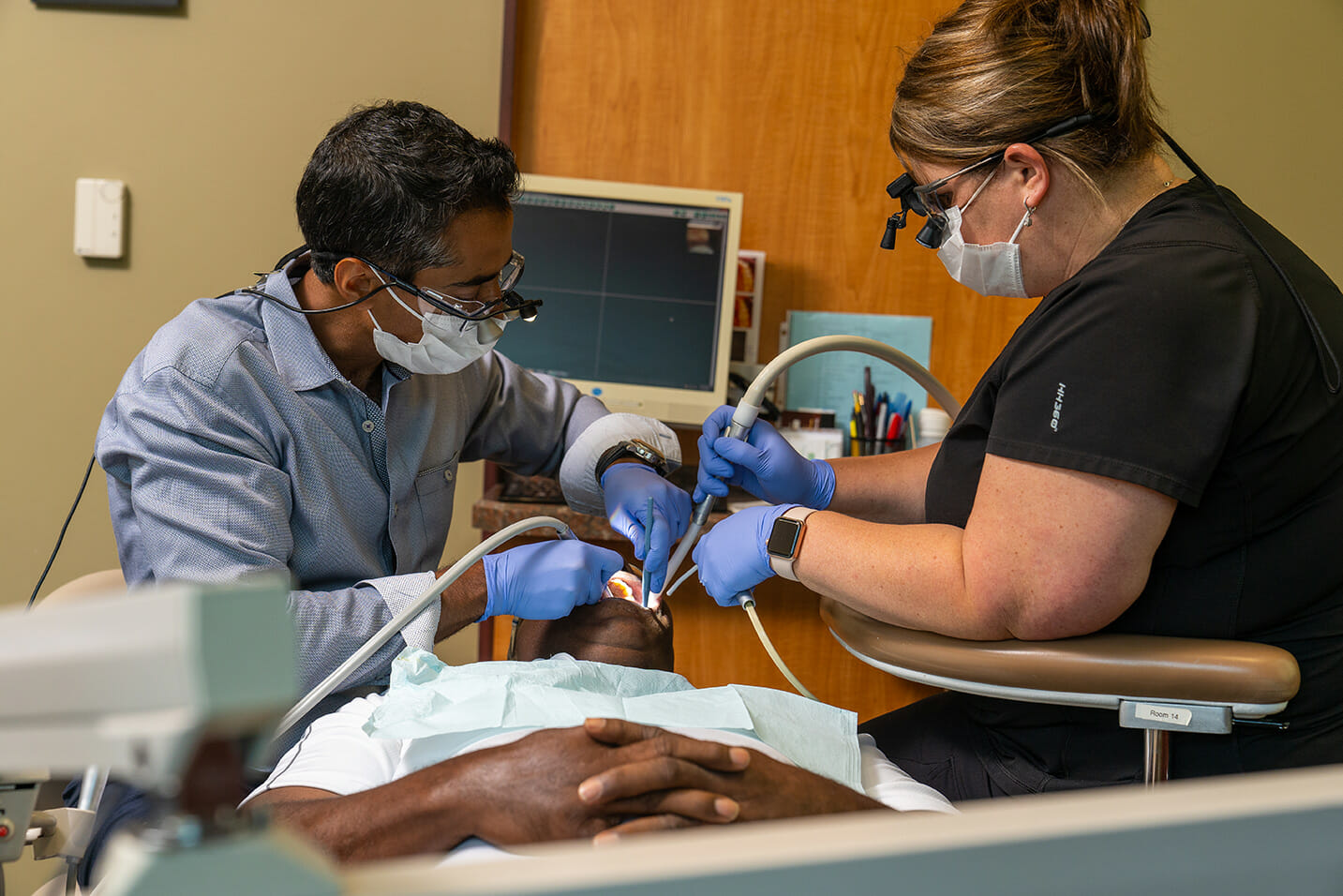 Our team at StoneRidge Dental Care is pleased to provide our patients with cosmetic dental bonding, a quick and cost-effective treatment designed to enhance the look of your smile.
What Is Dental Bonding?
Dental bonding is a simple dental procedure that uses tooth-colored composite resin to correct minor imperfections in the appearance of a patient's smile.
What Cosmetic Concerns Can Be Addressed With Dental Bonding?
While more extensive issues can be corrected with dental crowns and veneers, dental bonding is a quick and simple way to fix small blemishes and imperfections on the teeth. Bonding can be used to correct the following minor imperfections:
Cracks and chips
Small gaps between teeth
Misshapen teeth
Blemishes, stains, or other discolorations
Improve smile symmetry
Cavity Treatment and Tooth Sensitivity Relief With Dental Bonding
In addition to correcting small aesthetic imperfections, dental bonding with tooth-colored composite resin can be used to fill cavities and address tooth sensitivity resulting from exposed tooth dentin.
What To Expect During a Dental Bonding Appointment
The application of dental bonding is a quick and simple procedure.
Our dentists begin by preparing the surface of your tooth for bonding. This involves a thorough cleaning, drying, and scoring of the surface to improve the adhesion of the composite resin to your tooth enamel.
We then select a composite resin in a shade that matches your natural tooth color. Next, we apply the composite resin, mold it into the desired shape, and then cure and set the material using a special light.
Ask about Dental Bonding Exam With Our Gahanna Dentists
If you have imperfections in your smile that you've always wanted to correct, such as chips, cracks, small tooth gaps, or discoloration, we encourage you to schedule a smile makeover consultation with our dentists in Gahanna, Ohio. We can talk with you about your smile goals and provide you with a variety of treatment options to help you determine the best treatment for your budget and your smile!
To learn more or schedule an appointment, we welcome you to contact StoneRidge Dental Care today.