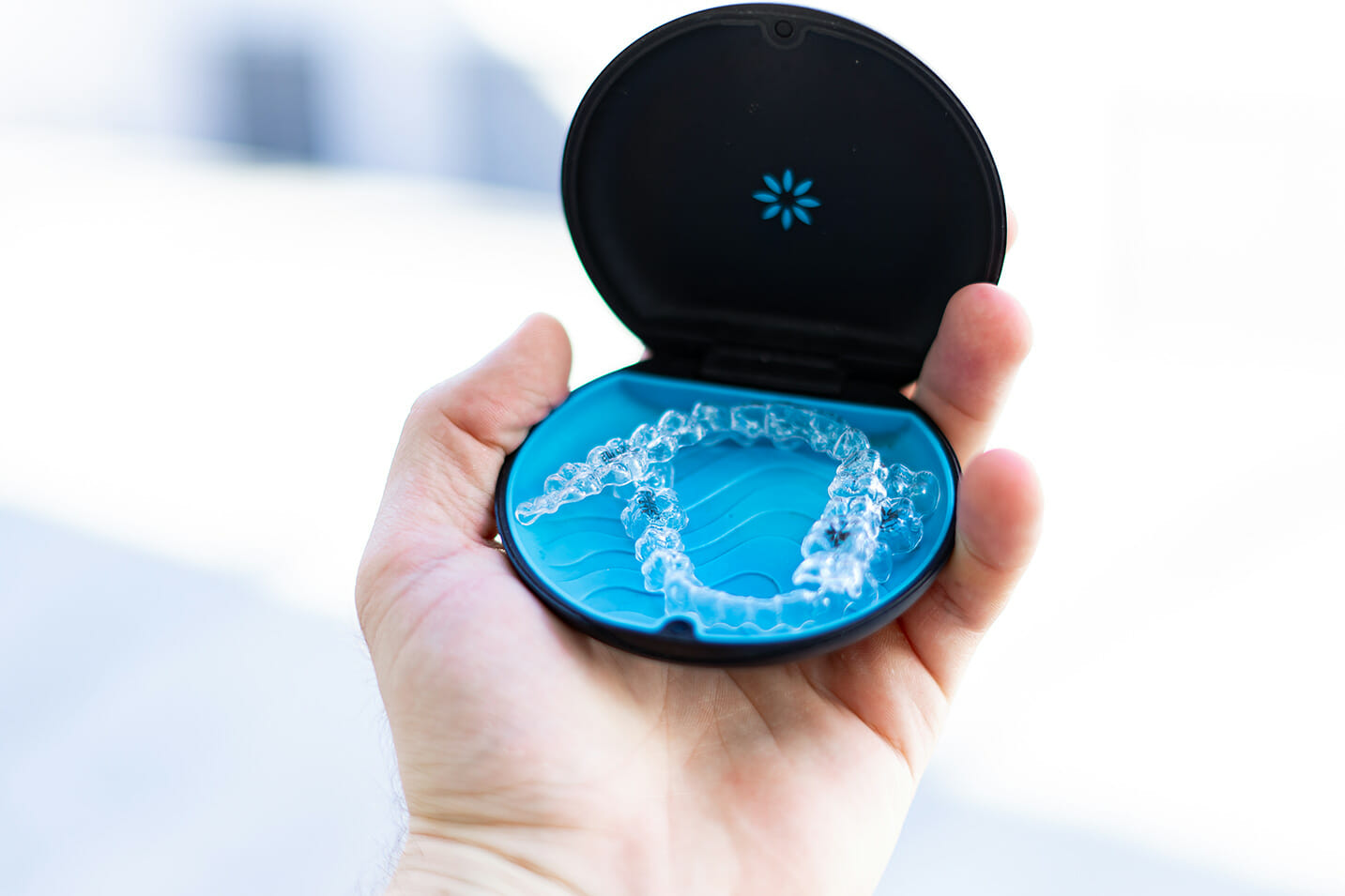 Invisalign is one of the easiest, most comfortable ways to straighten teeth. It produces beautiful, straight smiles, without the need for brackets and bands so typical in traditional orthodontics.
Invisalign uses a series of clear, removable aligners to slowly, gradually move your teeth to the desired position. Because they are clear, they are virtually impossible to see and you can remove them to eat, drink, and brush your teeth. Think of them as almost like tooth whitening trays that you wear at night.
Imagine straight teeth without the discomforts and inconveniences of traditional braces and orthodontics.  We are cosmetic dentists near Columbus and Gahanna, we look forward to hearing from you.
How long will the Invisalign treatment take?
Treatment generally lasts from 9-15 months, depending on the corrections needed. You will need to see the dentists at StoneRidge Dental Care about once every six weeks and you will change your aligner approximately every two weeks. And the convenient, easy to use aligners are removable, making daily life easier and more comfortable. And since they are virtually invisible, you can smile with confidence while wearing them.
Can I see what I will look like?
Of course! At StoneRidge Dental Care, your dentist will use cutting edge 3D computer imaging technology to show you the complete treatment plan. You will see where you are starting as well as what your teeth will look like when completed. You don't have to imagine what your new smile will look like, we can show you!
Is Invisalign the Right Type of Orthodontic Treatment for Me?
Probably. Many orthodontic problems can be corrected with Invisalign, but we do have alternatives if Invisalign turns out to not be the right choice for you. Our highly trained doctors make the best recommendation based on your unique oral health. Read about our 6 Month Smiles®!
Like the name suggests, with 6 Month Smiles Gahanna Ohio patients can have the straight, beautiful teeth they have always wanted in as little as six months. StoneRidge Dental Care is one of the first providers of 6 Month Smiles ® in Central Ohio. Our doctors are trained to deliver beautiful results in a short time. For adults age 18 and over this may be the perfect way to get the smile you have always wanted. This is the perfect solution for someone who wants straighter teeth and the results are spectacular! If you or someone you know has been thinking about adult orthodontics, but have been frightened by the lengthy treatment time, this is the perfect answer. Contact our staff to arrange for a complimentary consultation.