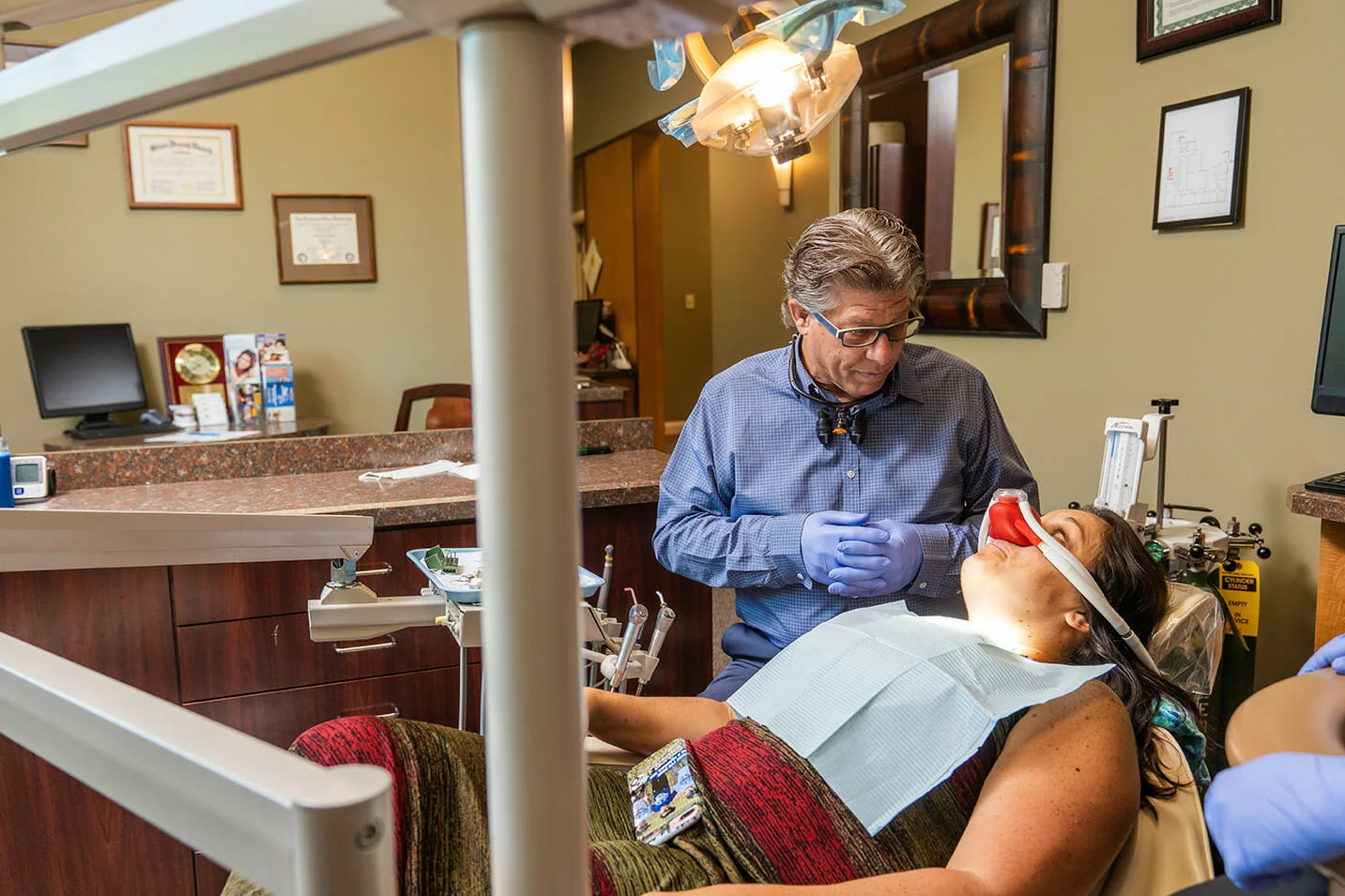 At StoneRidge Dental Care, we pride ourselves on the ability to provide our patients with comprehensive, 100% patient-centric care with dentists you've come to know and trust. So, when you need a more extensive dental procedure requiring oral surgery, we are here for you and can continue to provide you with our high standard of advanced dental care with a personalized touch.
Oral Surgery Services With Our Dentists in Gahanna
Our dentists are highly trained, experienced, and skilled in performing a variety of oral surgery procedures in the comfort and familiarity of our very own dental clinic. Some of the oral surgeries we most commonly perform include:
Tooth Extraction
Root Canal Therapy
LANAP
Bone Grafting and Ridge Augmentation
Dental Implant Placement
Emergency Dentistry and Injury Repair
To learn more about our complete list of oral surgeries with our experienced dentists, we welcome you to contact our office.
Preoperative and Postoperative Care
We strive to ensure you receive top-quality, personalized care leading up to, during, and following your oral surgery.
Our team provides any preoperative instructions for oral surgery patients before their appointments. Depending on the level of sedation required for your appointment, this might include taking oral sedative medications before your scheduled appointment time and arranging transportation to and from your appointment.
Additionally, we ensure you're fully versed in the appropriate postoperative care requirements to ensure you enjoy a speedy recovery with minimal pain and no complications. This might include temporary dietary adjustments, additional oral hygiene such as wound irrigation, and follow-up appointments, if necessary.
If you experience unusual symptoms or have any questions and concerns during your postoperative recovery period, we encourage you to contact our office at any time. We are always happy to talk with you about your symptoms and recovery to put your mind at ease or provide you with any additional care you might need.
Stress-Free Dental Care With Sedation Dentistry
It's common for patients to experience anxiety when visiting the dentist, and at StoneRidge Dental Care, we understand that needing any type of oral surgery can exacerbate that stress and fear.
We're pleased to help ease the anxiety around visiting the dentist and receiving oral surgery by offering a variety of sedation dentistry options. Depending on the procedure at hand, our dentists can talk with you about the type of sedation most appropriate for the duration and extent of your oral surgery.
To help you access the dental treatments you need without stress, fear, and anxiety, we offer sedation dentistry with either a prescription oral medication or nitrous oxide.
Schedule a Consultation at StoneRidge Dental Care Today
If you need oral surgery, we encourage you to schedule a consultation with Dr. Conkey, Dr. Moberger, or Dr. Patel at StoneRidge Dental Care in Gahanna, Ohio. We can examine your mouth, run any necessary diagnostics such as advanced dental and maxillofacial imaging, and help you determine the best course of treatment to restore the health, function, and aesthetics of your smile.
Contact our office today to schedule your next dental appointment.